The New Year is here, and the U.S economy continues to operate at record employment levels. The unemployment rate decreased to 3.5% in September 2019 (vs. 3.7% in July 2019) with the number of jobs available exceeding the number of candidates actively seeking employment. 
Which jobs are being impacted the most? Education and health services categories experienced the largest one-month growth increase, adding more than 40,000 jobs, while the retail industry experienced the least, removing over 11,000 jobs month over month. During this time, it's even more critical that you leverage innovative tactics and strategies to maintain a healthy talent pipeline.
Stay competitive and reach new talent pools with these ideas:  
TARGETING NEW TALENT POOLS
Hiring Talent with Criminal Backgrounds:

The United States

loses between $78 billion and $87 billion

in annual GDP by excluding people who have a criminal record from the workforce. Studies also show that providing candidates with criminal records with education and opportunities also reduces recidivism. Companies like

70 Million Jobs

not only help felons find opportunities but also provide services to help build up their resume.

Flexible Workers:

According to a

2019 survey

conducted by the International Workplace Group, 80% of respondents said they would choose the job offer that came with flexibility over the one that did not. Furthermore, 85% of businesses respond that flexibility increased productivity in their workplace. You may have an advantage by being more flexible over businesses that are not. 

Hiring Soft Skills:

The US is amid a national skills shortage that's estimated to grow to

29 million skills in deficit by 2030

. It will be key for recruiters to refocus their efforts and hire based on candidates who are willing and able to adapt to change in organizational structures. Soft skills are more personality-driven and can make the difference between a good and a great candidate. Critical thinking, creativity, and emotional intelligence are gaining importance as the top skill sets of the future.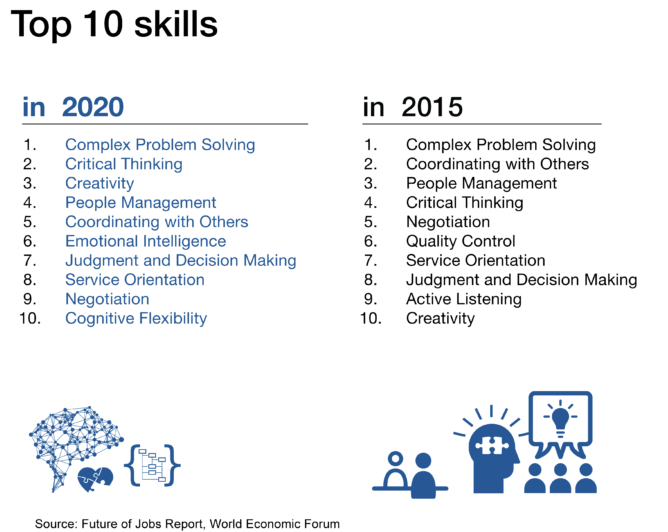 ADVANCED TARGETING
Google Gmail Ads:

Although this isn't a new advertising platform, it's certainly one that is underutilized within the recruitment industry. Gmail Ads are interactive ads that appear in the Promotions and Social tabs of your inbox. They expand just like an email when you click on them. There are multiple targeting options, such as audience keywords, affinity audiences, in-market audiences, and demographics that you can leverage when attempting to reach prospective candidates.
YouTube:

You've heard this before, "video is king!" YouTube serves as the world's 2nd largest search engine and 3rd most visited site after Google and Facebook.  In an average month, adults 19 years and older in the U.S. spend more time watching YouTube than any TV network. This is a perfect platform to reach early career talent (e.g. college students), so why not promote your videos for brand awareness? In searching for "College interview tips," the top viewed video as of Oct '19 has received more than 5.2M views over 3 years. Creating interviewing tips or resume building tactics is a great way to stay top of mind for candidates.  
NATIVE APPLY / EASY APPLY INTEGRATIONS
Native Apply is the candidate experience on job sites like Indeed, where candidates can fill out the entire application on the job site without clicking off. A lot of clients typically don't leverage this apply path as it goes against their screening and evaluating laws. Also, the completed leads are emailed to a recruiter directly and never put into the ATS (this process is not scalable). Today there is a new solution that provides a workaround—a solution for compliance and
scalability. We've seen a dramatic increase in application flow when this is enabled. So, for clients with high volume needs, it's a critical resource. JobSync solves the problem of applications going directly into a recruiter's inbox by automating the native apply process right into your ATS. This can not only increase quality candidates by up to 8X but also reduces costs and time to hire since candidates can submit their applications with ease. 
ARTIFICIAL INTELLIGENCE
Automation: According to HR.com research conducted earlier this year, only 10% of companies use AI in recruitment today. Why should you consider AI within your recruitment process? According to Paradox, AI recruiting assistants can help guide candidates to the right job locations, provide company information, and help with hiring process communications, which can reduce candidate drop-off and increase application rates. Candidates feel like they are supported and receive an easy, personalized experience, while recruiters and hiring managers are given more time to focus on other important parts of hiring.
Organizations that leverage an AI recruiting assistant, such as Olivia, are saving between 4-6 hours a week of managers' time in the hiring process. The beauty of automation through an AI recruiting assistant is that this technology can process certain tasks at scale within seconds, while it would take an individual hours to accomplish the same tasks. Automating screening increases the visibility to qualified candidates and provides a fast track for them, especially for those roles that are generally the most challenging to fill. The process is fast and easy for candidates,
delivering a positive experience for your brand. Aaron Matos, Founder & CEO of AI company Paradox, stated, "We built our AI Assistant Olivia to automate the BS—that's the boring stuff—so talent professionals can focus on high value, strategic work."
These ideas are just a small sample of the unique solution combinations that can work for your specific challenge.
What new recruitment marketing solutions are you trying this year? Let us know in the comments.
Check Out Our Marketplace for Recruitment Marketing Solutions
Find the right tools for your talent acquisition needs — over 300 solutions to optimize each stage of your hiring process.