An All-Encompassing List of Resources for Talent Acquisition & Recruitment Marketing Professionals
Are you a podcast fanatic? Maybe you would rather dive into a good book or attend a conference in person? However you soak up information there is a wealth of recruitment marketing resources available in a variety of forms, so you can stay up to date on the latest news, trends, and insights.
Here's a list of the recruitment marketing resources you'll find in this guide: 
Must-Read Recruitment Marketing Blogs
Page-Turning Recruitment Marketing Books to Read
Recruitment Marketing Podcasts You Should Listen To
Industry-Leading Recruitment Marketing Conferences to Attend
Additional Resources for Recruitment Marketing like eBooks, Case Studies, and more!
Must-Read Recruitment Marketing Blogs
Need a daily dose of recruitment marketing's news, insights, best practices, latest trends, and more? Blogs are a great way to stay updated on the industry happenings.
Keep up with these few industry blogs to stay in the know: 
Get the full list of recruitment marketing blogs here.
Page-Turning Recruitment Marketing Books to Read
While bite-sized blogs can be great to munch on between meetings and meals, sometimes we crave longer-form content to sink our teeth into. Whether you're a revolutionary e-book fan or a die-hard paperback lover, here's a list of incredible recruitment marketing books to fill up your (virtual or physical) library.
Below are a handful of page-turning options to pick up on your next bookstore run or to add to your Amazon cart for your next order:
Talent Chooses You: Hire Better with Employer Branding by James Ellis (2020)
Give & Get Employer Branding: Repel the Many and Compel the Few with Impact, Purpose and Belonging by Bryan Adams and Charlotte Marshall (2019)
Bet on Talent: How to Create a Remarkable Culture That Wins the Hearts of Customers by Dee Ann Turner (2019)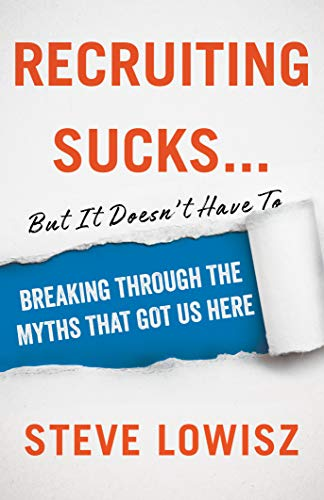 Recruiting Sucks…But It Doesn't Have To: Breaking Through the Myths That Got Us Here by Steve Lowisz (2019)
Recruitment Advertising as an Instrument of Employer Branding: A Linguistic Perspective by Jolanta Lacka-Badura (2015)
Talent Fix by Tim Sackett (2018)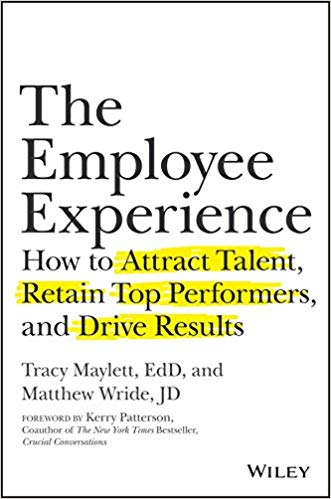 The Employee Experience: How to Attract Talent, Retain Top Performers, and Drive Results by Tracy Maylett (2017)
Get the full list of recruitment marketing books to read here.
Must-Listen-To Recruitment Marketing Podcasts
Maybe you prefer audial content over visual engagement? If so, podcasts are great for staying in the know! From the latest recruiting news and best practices to talent acquisition technology and employer branding, podcasts are an engaging and convenient method to stay up to date on a variety of recruitment marketing topics.
Here are a few podcasts to get you started: 
View the full list of recruitment marketing podcasts here.
Industry-Leading Recruitment Marketing Conferences to Attend
In-person conferences and events can be great for networking with other industry professionals and for learning what's new and important in the industry. We hope this can happen again post-pandemic. Meanwhile, online events are also a good option to stay up-to-date with trends. However, researching all the conference options can be time-consuming and exhausting.
Here are a few top conferences to consider throughout the year: 
TA Week – TA Week is the compilation of three conferences into one extravagant event. The combination of SRSC (Social Recruiting Strategies Conference), EBrandCon (Employer Branding Strategies Conference), and Talent Sourcing Strategies Summit create one inspiring conference of sourcing, recruiting, and employer branding strategies. There's also a summer event that combines SRSC and EBrandCon.
Talent Brand Summit  –

An annual two-day summit, Talent Brand is a workshop specializing in employer branding with actionable programs recruitment marketers can bring back to their employers. This exclusive event is limited to a maximum of about 100 people, so request your invite today! 

Indeed Interactive –

This three-day conference is focused on improving the workplace. It's keynote presentations and breakout sessions tackle topics such as employer branding, data-driven insights, industry-specific trends, and more.

LinkedIn Talent Connect  –

A massive, three-day talent acquisition extravaganza with keynote speeches from the industry's top thought-leaders (2019 had Michelle Obama, Dean Carter, and Gary Vaynerchuk!), breakout sessions with recruitment marketing strategies, and even morning yoga. If you are unable to make it in person, LinkedIn offers a live stream of the keynote speeches.

HR Tech –

HR Tech is an annual event specializing in driving HR success with technology. It not only has sessions from respected industry thought-leaders, but there's also an expo hall with more than 450 industry vendors.

TAtech Events – With multiple annual conferences every year on key talent acquisition topics—technology trends, developments, best practices, and emerging ideas—TAtech is open to everyone and offers insights for recruitment marketers, HR, and leadership. 
View our list of top 10+ recruitment marketing conferences here.
From podcasts and conferences to blogs and books, we hope we helped make it easy for you to explore these valuable insights and expand your expertise.
You can view additional recruitment marketing resources like eBooks, Case Studies, Checklists and more here or below.
Additional Recruitment Marketing Resources:
Have any other recommendations for recruitment marketing resources that we should add to this guide to make it even more helpful for talent acquisition professionals? Share them with us in the comments below!
Check Out Our Marketplace for Recruitment Marketing Solutions
Find the right tools for your talent acquisition needs — over 300 solutions to optimize each stage of your hiring process.